Computer Aided Design
&
Consultancy Services
Our Services / CAD Design Service
The CAD Design Service office is located in the heart of the Cardiff City centre, offering a CAD draughting production and design advice, whilst operating as a team of professionals, with many years of experience within the construction industry, along with experience of working on a variety of projects, large and small.                                                                           
We specialise in undertaking feasibility studies, planning advice/applications, designs, surveys, visualisation and consultancy services, utilising the latest computer software.  Our project manager and team members can produce high quality, accurate CAD design service drawings for a wide range of disciplines and bespoke solutions for a competitive rate.                        
Please browse our professional services to learn more about what we offer. However, if you require a service/drawing not listed on 'our Services', please contact us with a brief outline of your proposal and we will try and help you.  All our clients receive a professional service, which is effective, flexible and friendly.
Contact telephone: 02920 198710 for your free quotation (without obligation), or
E-mail contact: info@CAD-service.co.uk;  mike@CAD-service.co.uk
Tel:  +44(0)29 20 198 710
Office: 5-7 Museum Place, Cardiff. CF10 3BD   
CAD Design Service and Consultancy
We will get it right first time and every time
We are personal, innovative, and our price is competitive
We have many associated and partners involved with our organisation who can bring a wide range of experiences to the table for CAD design service to offer the best quality drawing services. To find out more about the associated and partners we have, just click the 'View More' button below.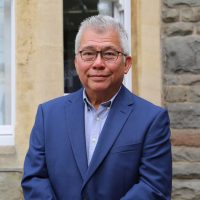 Mike Tan
Director
A divest chartered engineer with circa 40 years of experience working for the public and private sectors. A professional providing high quality advice and facilitated the successful delivery of PQQ's, tender submission (ITT), technical reports and delivery of design to the highest standards for various sectors clients. As previous Associate Director with two largest consulting companies in the world, Mike's main duties were; design manager and project manage with a full understanding of concept practicality, profitability, quality, viability and sustainability. Mike has many years of experience in designing and delivering projects as a client and consultant for local authorities, Welsh Assembly Government and commercial clients. Mike's key skills are in; managing design of multi-discipline project, lead in bid and framework tendering, project delivery, change management, and customer care.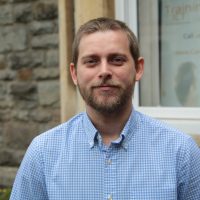 Harri Shuffley
Office Manager
Harri is a young hard-working and technology savvy administrator who has recently finished his Level 4 Certificate in Business Administration and was best student of the year in 2019 at ACT. Harri shall be the office manager responsible for all the office administrative works. He has exceptional organisational skills spawning from his conscientiousness and attention to detail. He is highly proficient with computers and operating systems including; Windows, Mac, WordPress and Linux. Exceedingly talented in Microsoft Suite. Greatly motivated to organisational goals and time constraints. Excellent customer service skills from a background of sales. Harri is fluent in both Welsh and English. Harri fully understand the Health & Safety aspects of the construction industry and is a great addition to the team and we have great aspirations for his progression.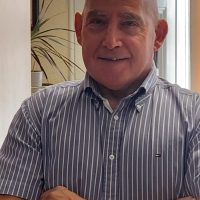 Roy Edwards
Project Manager
A specialist in Economic Development at both national and regional level. Roy has over 40 years' experience in working with public sector bodies to deliver cost efficient solutions to logistical issues and business transformations. He was actively involved in the transformation of the economic base of Cardiff as it recovered from the loss of high-quality manufacturing jobs to become one of the most dynamic and investor friendly cities in the UK. With this experience, Roy has recently been involved in the regeneration of brownfield sites, working with local authorities in south Wales in bringing forward such sites for a range of alternative uses. Roy used his extensive network of contacts to bring forward the right people at the right time to achieve solutions. Roy holds a M.Sc. degree in Regional and Local Economic Development.

DISCLAIMER
'Information & content on our web site is for general information
purposes only, and does not constitute advice'